If I asked you to guess the manufacturer behind a new two-door, carbon-fiber bodied, 600hp plug-in hybrid electric car, Volvo probably wouldn't be the first name that came to mind. And technically, it doesn't wear the Volvo logo anywhere, because this is the first product from Polestar, the new electric performance brand of the car. It arrives in 2019 and is the first of five new EVs from Volvo. And it looks stunning.
The past few years have been good for Volvo. Parent company Geely has been generous, generous, and the results are showing. The Swedish automaker is one of the most forward-thinking in the industry and home to good technology and design across disciplines that include interiors, infotainment, and autonomous driving. Its Scalable Product Configuration provides the building blocks for a number of very good vehicles; Both XC90 and S90 impressed us, and a brief drive in the smaller XC60 T8 plug-in hybrid whet my appetite for a good test later this year.
Volvo says the Polestar 1 is only about 50 percent SPA under the carbon-fiber skin. The rest is unique to the car, developed by Polestar engineers with the aim of delivering a true driver's car. Öhlins provides semi-active Continuous Electronic Control suspension technology, and it sounds like each rear wheel has its own electric motor for torque-vectoring. Combined hybrid output will be 600hp (447kW) and 738lb-ft (1,000Nm), so it should be a true performance car. But at the same time don't expect a featherweight; Volvo says it will have a battery-only range of 93 miles (150km), which means a lot of lithium-ion on board.
Back in July, Volvo made the rest of the industry look bad, announcing five new electric vehicles as part of its plan to electrify or diversify its range. Three of these, we're told, will be sold under the Polestar brand. Until now, the relationship between Volvo and Polestar has been a bit like that between Mercedes-Benz and AMG; Polestar has won races for Volvo and broken some road cars—setting the Nürburgring lap record in the process.
But now there are big plans for Polestar, and on Tuesday Volvo and Geely said they are investing $756 million (RMB 5 billion) in the brand "to support the first phase of … product, brand, and development company." Among that investment is a new factory in Chengdu, China, which looks set to rival McLaren's NASA-meets-Disneyland facility for architectural drama.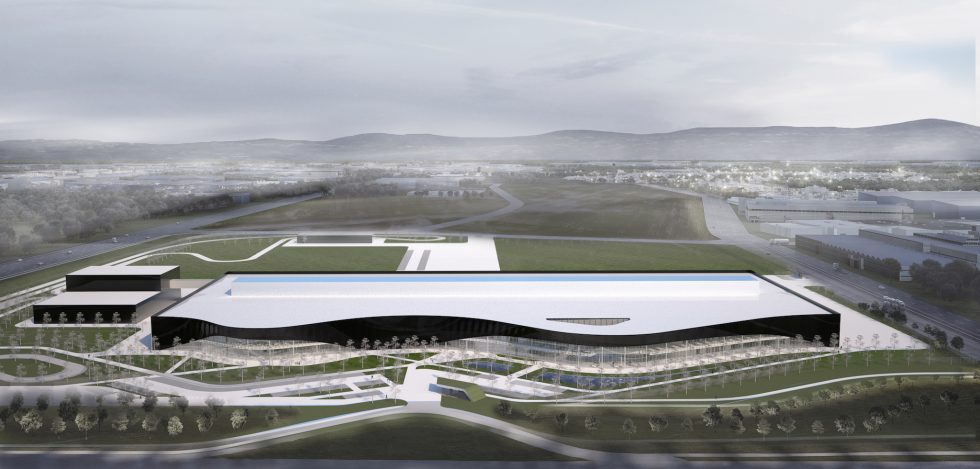 Chengdu opened in 2018 and will be home to the production of all Polestar models starting with the GT car in 2019 but followed by a mid-size battery EV and then a BEV large SUV in the next two years. Both of these components will be built to a much higher standard than the Polestar 1, and presumably at a lower price.
There are no pricing details for any of these new EVs yet, and we don't expect the Polestar 1 to be cheap given its carbon-fiber body and massive power output. However, we know that the ownership experience will be very different. Volvo has been testing several new user experience ideas for a while—like this Concierge service pilot program—and is ready to put some of them into practice.
It promises to be an even less traditional experience than that offered by Tesla, and we wonder if state dealer laws in the US could cause any conflict. All Polestars will be ordered online, and if you do not buy the car, you subscribe to it for two or three years. Subscription will be all-inclusive; Polestar will search (and return) your car when it's time to work, using a phone-as-key system that has been tested in the aforementioned supervisor driver. And if you need a different Volvo or Polestar—like the last-minute delivery of a grandpa's watch that drives many car-buying decisions—you can borrow one and pay for it as part of monthly fee.
Image courtesy of Volvo