DETROIT, Mich. – You thought IndyCar might give the teams some time after the Indy 500. But six days after the most important race of the year, the grid is lined up again at Belle Isle Park for Detroit. Grand Prix. For one weekend a year, the extreme road area takes over the western part of the island, playing host to the true prize of racing cars.
There are open-wheel IndyCars, but IMSA's Weathertech Sportscar Championship is still there and rightfully so, backed by the stadium's supercharged supercars and the fire-spitting Trans-Am brigade. When Acura invited Ars to come check it out up close and personal, it didn't take me long to book my flights to the Motor City—especially when the invitation came with the chance to interview the captain himself, Roger Penske.
Over the course of three days in Detroit, the weather ran the gamut from warm and sunny to heavy rain—and everything in between. The IMSA race is one of the shorter events of the calendar and misses out on the GTLM class. Most of the sports car teams are regularly brought in several thousand kilometers in France, testing in advance of this year's race at Le Mans in June. But that just leaves more time to spend with purpose-built prototypes and pro-am GTD efforts.
For the IndyCar gang, Detroit is a tough double-header with races on Saturday and Sunday, races that every team wants to finish undefeated. You'd think three races in two weekends would merit some time, but no: all the cars have to be swapped back to oval-spec ASAP as they race next Saturday at Texas Motor Speedway.
Some teams were brought out by challenging weather and challenging music. Others excel. There is gossip in the paddock; in front of the McLaren F1 team, the top dog confirmed that much. And to top it all off, thanks to flight schedules, I got to see it most exciting time from the airport bar. That moment belonged to GM director (and Nürburgring test driver) Mark Reuss. From behind the wheel of the pace car, he was leading the IndyCar grid to the green flag when he ran out of the start and plowed into the wall. The 755hp Corvette ZR1 ended up in pieces, and Reuss' ego probably took a hit, but we all have our off days, and nobody got hurt.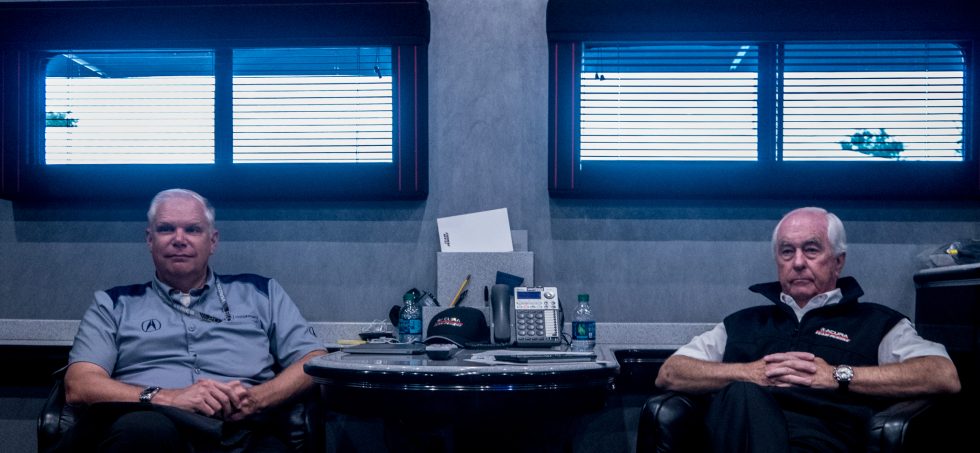 The best way to experience the Detroit Grand Prix vicariously through the upper gallery, but if you promise an interview Captain, and I am not here to disappoint. Penske and Honda Development Performance President Art St. The Penske suit is one of the most historic in racing. Perhaps more than any other, it brings a new level of reality to the paddock.
"When we went to Indy (in 1969), they called us high schoolers with haircuts and shiny wheels," Penske said with a laugh. "We're trying to set the standard." It is one of everybody others have tried to imitate since then.
The team has decades of wins under its belt. There are nearly 500 at this point, including 17 Indy 500s—the most recent of which was last weekend. While the team is probably best known for its success at the Brickyard, I see in Penske a real passion for endurance racing. Oh, and did I mention that this whole Detroit Grand Prix was his idea in the first place?
Fans of the American Le Mans Series will no doubt remember the red-and-yellow Porsche RS Spyders that Penske sent to good effect during the late aughts, but these are the end of the program, the teams focused on IndyCar and NASCAR effort instead. But endurance racing is an unfinished business.
"Tim (Cindric, President at Penske Racing) and myself, we have always loved racing. You are thinking, it is a committee," explained Penske. "We've had opportunities to do other programs in the past. But when Art (St. Cyr) came to talk to us about an opportunity, we said 'hey, we're here if you want us to go.' We've known each other, competing with each other on both sides; we've been great supporters and raced and won with Honda, and the commitment they have is exactly what we want."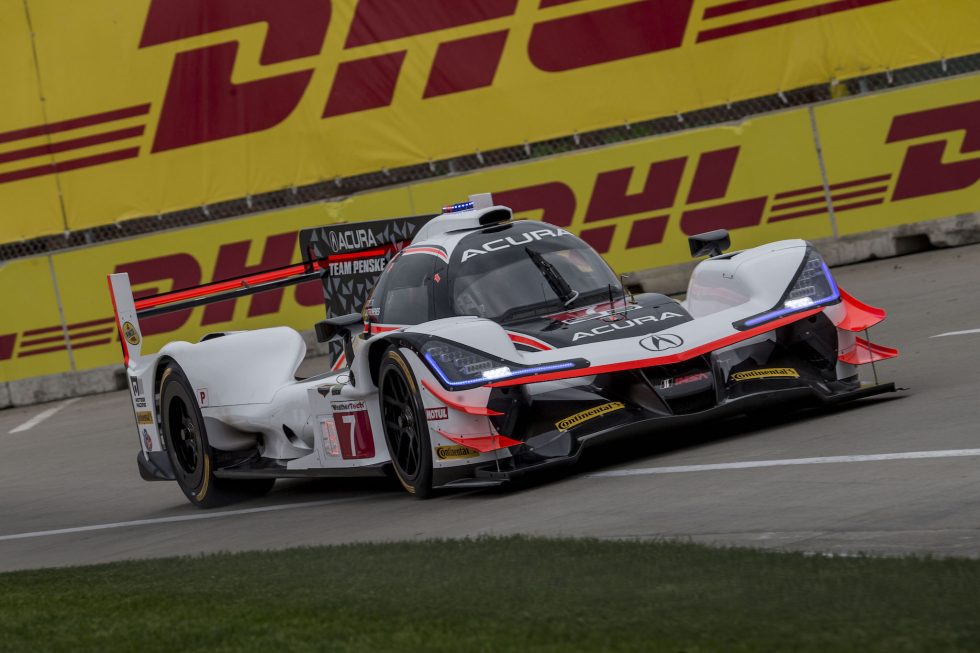 As for the Honda/Acura presence, it, too, sounds premeditated. "It's in our DNA," St. Cyr said. "Mr. Honda built the Formula 1 track before he built a production car, so he was always into racing. So it's very deep within our spirit of what it takes to be a Honda… It has to be profitable sport, has to be fun, but racing helps you develop things quickly, many processes, it works together… If you look at our DPi engine, it is based on the Acura V6 engine (road car). -produced engines are in race cars When we build a car, we think about racing When we build the NSX we have racing in mind; when we build our V6 engine we have racing keep in mind. do går right back into the street cars.
"Number one: you develop people, if you follow me," Penske added. "Racing develops the brain – you have to ask what level of competition you want to be at. I think, where Acura and Honda are, they want to compete at the top … I can tell you from our company, cycle time is so important. In racing, we have to think two-three laps ahead, you have to make your money that way, no different, by anticipation, You already have a lot of people sitting in these houses and you can take a problem and work on it, but people are thinking 'what would be the problem, and how can we solve that?' that will win it," Penske said.
Their explanation for why they go racing is one I've heard time and time again in endurance racing paddocks.
"The race will happen whether you are ready or not, so it forces you to think in that way. But you can also say that by launching RDX — it will happen; you have to make sure that you are. ready to go, " St. Cyr told me.
What lies ahead?
The future of the DPi class is something everyone wants to know about. IMSA has been very successful with the format so far. It started with the LMP2 designs, which were played in the World Endurance Championships. But the American legal system provides a little more technical freedom for a class that is mostly industry-supported compared to the pro-am teams that compete at Le Mans without leading to hundreds-of-million-dollar budgets. -dollars like the now struggling LMP1 hybrids. Penske reckons we'll see DPi hybrid cars in the not-too-distant future, albeit with modest components to keep costs from increasing.
He also gave me the idea of ​​wanting to return to Le Mans. "I think we have an opportunity here in the next two years to make a real name for ourselves, and hopefully it gives us the opportunity to maybe go to Le Mans with a car that represents what we are. . doing it here now," Penske said.
That would likely require the ACO and FIA, which together write the rules for the French 24-hour enduro, to accept the DPi class or find a way to balance it alongside the (now very private, non-hybrid) LMP1 class. It's something many people would like to see happen, although there are no guarantees.
"Whether that happens, we don't know," Penske added. "But we're certainly not in a position like Honda or Acura to spend the kind of money they expect today. But I think it's an entry point for us, which is key. But not if it's to make the numbers. That's all. We're not going to go there without a real chance of a win. But this is a big warm-up for us if it actually happens."
Image courtesy of Acura