AT&T is using an LTE-equipped drone to reconnect some Puerto Ricans who lost wireless service after Hurricane Maria.
This is obviously not a permanent fix for Puerto Rico, where 48 percent of the cell sites are located still out of work more than a month after a typhoon damaged telecom infrastructure on the island. But the drone—AT&T calls it the Flying COW (Cell on Wings)—provides wireless connectivity in an area of ​​up to 40 square miles.
"As we work to fully restore our network, experimental technology is providing data, voice, and voice services to customers," AT&T said in an announcement today. "This is the first time that an LTE cell site on a drone has been successfully connected to the population after a disaster."
Flying 200 feet above the ground, the drone "can extend coverage beyond other temporary cell sites," making it perfect for providing service in remote areas, AT&T said. The drone is currently deployed in San Juan County, but AT&T said it will soon be deployed "to support additional areas, including the military hospital at Manati Coliseum."
AT&T began using drones last year to inspect cell towers, and the company says they can be used to boost network coverage in large-scale incidents.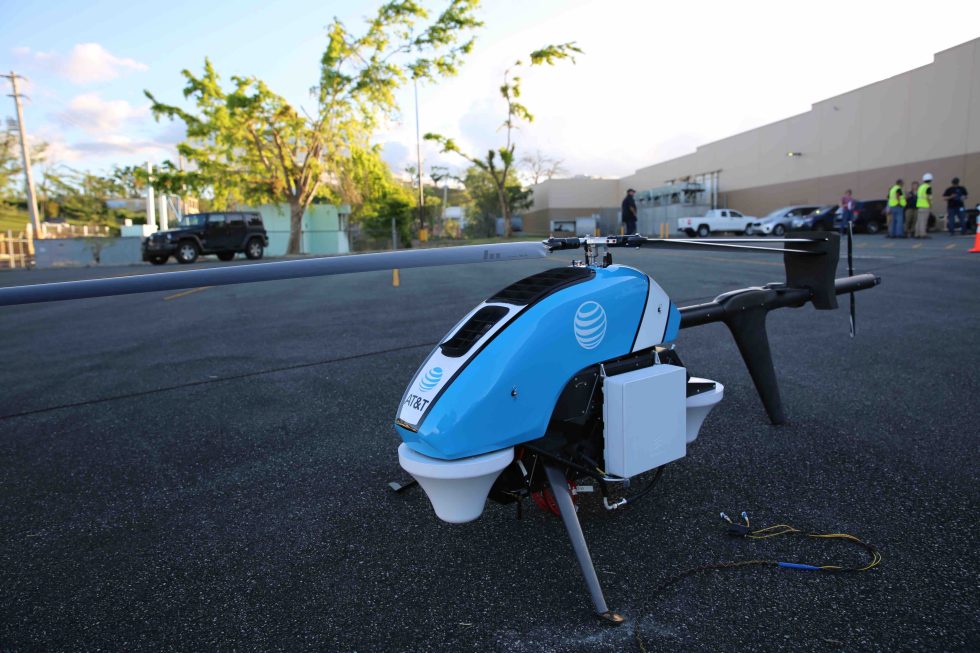 More drones in testing
AT&T has one such device that works right now, but the company told Ars that it is "testing additional drone models to add to the fleet." One Flying COW can provide coverage to up to 8,000 people simultaneously, depending on equipment and network factors, AT&T told Ars. The drone is 7.5 feet in diameter and can stay in the air for an "extended amount of time," AT&T said.
LTE drones "bring a lot of power" for FirstNet, the national public safety network that AT&T is building under contract with the federal government. In addition to temporarily connecting people over Puerto Rico, AT&T said the use of the drone will help the company "assess how first responders can use drones in the future."
More than 30 percent of Puerto Ricans are still without work, but AT&T said "teams are working around the clock to restore our network."
The drone is one of several technologies that AT&T is using for temporary connectivity in Puerto Rico. For example, the company uses portable satellite units at the foundations of cell towers in areas where the cable lines connecting the towers have not been repaired.
The telecom giant is also collaborating with Alphabet, which is using a balloon-powered network to provide emergency cellular service in Puerto Rico. AT&T has more details on its hurricane recovery efforts on this page.
Federal Communications Commission Chairman Ajit Pai visit Puerto Rico last weekend to review hurricane recovery efforts. Pai has come under pressure from Democratic Commissioner Jessica Rosenworcel, who says the FCC should hold hearings on the recovery from hurricanes in Texas, Florida, and Puerto Rico and plan to ensure that "communities with damaged communications are not completely transferred to the wrong side of today's divide- number."